Substance Abuse Program
The Substance Abuse Program implements mandatory drug screening and offers assistance to employees seeking help. Since 1991, MOST and the Boilermakers have led the industry in fighting this workplace trend. As the industry model, the program continually contributes to a 90 percent reduction in lost time injuries and compensable rates.  Its effectiveness has been so thorough with a 98.48 percent negative test rate since 1991, that the program became mandatory in 1996 for all Boilermaker members throughout the country, making the Boilermakers the ONLY building trades union to impose this requirement.
OSHA recordable injuries have decreased by 90% since 1989.
Since its creation, the Substance Abuse Program has conducted more than 475,000 substance abuse tests to Boilermaker members.
All forms associated with this program are listed below.
MOST Drug Screening Policy & Procedures
MOST Collection Protocol – Split Specimen
On-Site Testing Request Form
INSTA-Check & Lab Testing Collection Protocol
INSTA-Check Verification Form
Active Collection Sites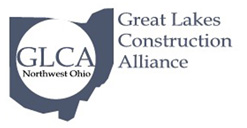 Riding the success of the Substance Abuse Program, MOST launched a similar project that reaches out to the NW Ohio GLCA – which the Boilermakers are a part of – to assist this service craft organization with the same high standard of drug screening.